YMCA Norfolk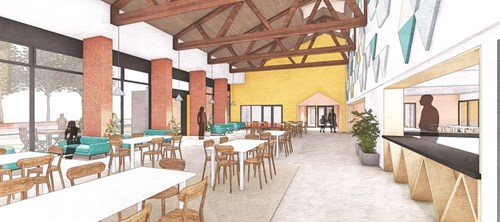 In 2020, a grant of £100,000 was awarded towards the £1.9m refurbishment of a dilapidated building into the new YMCA Norfolk Centre.
Organisation
YMCA Norfolk supports disadvantaged young people who are at a point of crisis in their lives. Many of them have complex needs and may be affected by homelessness, family breakdown, domestic violence, isolation, disrupted education, offending and poor physical and mental health.  More than 260 vulnerable young people are offered a safe home and support every night of the year.
CONSTRUCTION PROJECT
Having purchased a disused building, YMCA Norfolk saw an opportunity to create a sustainable community hub that would reinstate community resources and address some of the most severe issues affecting the surrounding areas.  The hub would include a nursery, community café and soft-play centre for 0-11 year olds as well as relocating the charity's offices to the site. At the time of the application, £1,000,000 was raised towards the project and a grant of £100,000 was awarded.