Stockdales of Sale, Altrincham and District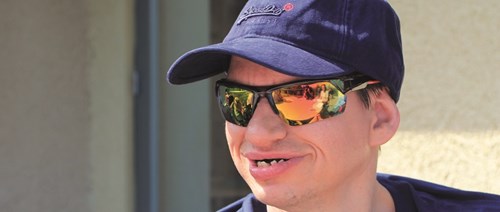 In 2018, a grant of £50,000 was towards the refurbishment of a property which Stockdales had recently purchased in order to expand the charity's residential provision.
Organisation
Stockdales has been supporting children and adults with learning disabilities throughout the North West for more than 65 years. Its overarching aim is to make the kind of life most people take for granted accessible for people with learning disabilities. The key services offered by Stockdales are:
Residential: home-from-home, round-the-clock care to people with the highest needs;
Community: help with learning and social time, with a huge choice of activities such as independent living skills, allotment growing, yoga, cookery, drama and music;
Home care: help with the daily essentials of life such as getting up and ready for the day, with hobbies and interests, getting out and about on days away, holidays and socialising with friends and family;
Dream days: the chance to have a magical experience whilst creating lasting and treasured memories.
Refurbishment project
Stockdales has experienced a high demand for residential services for a number of years with waiting lists for places. Despite the difficult economic climate, they had been building resources in order to expand their offer. In 2017, they purchased a residential property and began planning for its renovation.
The property will provide a home to six people and will be fitted with a lift, specialist beds, electronic lifting equipment and, accessible bathrooms and living areas. The overall cost of the refurbishment and fixtures is £1.1 million and a grant of £50,000 was awarded.